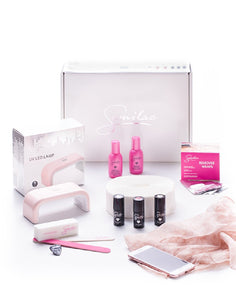 About Nail Academy Ireland
Nail Academy Ireland offers ABT accredited nail courses. Once completed these courses are recognised by ABT as a professional qualification, which are fully Insurable by ABT..Meaning the learner can get insurance with ABT to work from home, in a salon or be mobile. 
We take pride in our training and offer learners a very personalised training environment.Tutors offer continuing support by email and phone. We ensure that all learners are fully competent on finishing the course.
All courses are lead by Maura an ITEC and CIABTAC Beauty Therapist who also has a diploma in Training and Education from NUIG. Maura has been delivering training in nails throughout  Ireland for the past 10 years.  All tutors are nail experts with a lot of years of experience in the nail industry.
On the training courses we use the very best products from each brand. We like to keep up with trends and new technology.
Contact Us